There are many alternatives to VMware. VMware is a huge product line. Here's a periodic chart of all the products they offer. It's broad, deep, and complicated.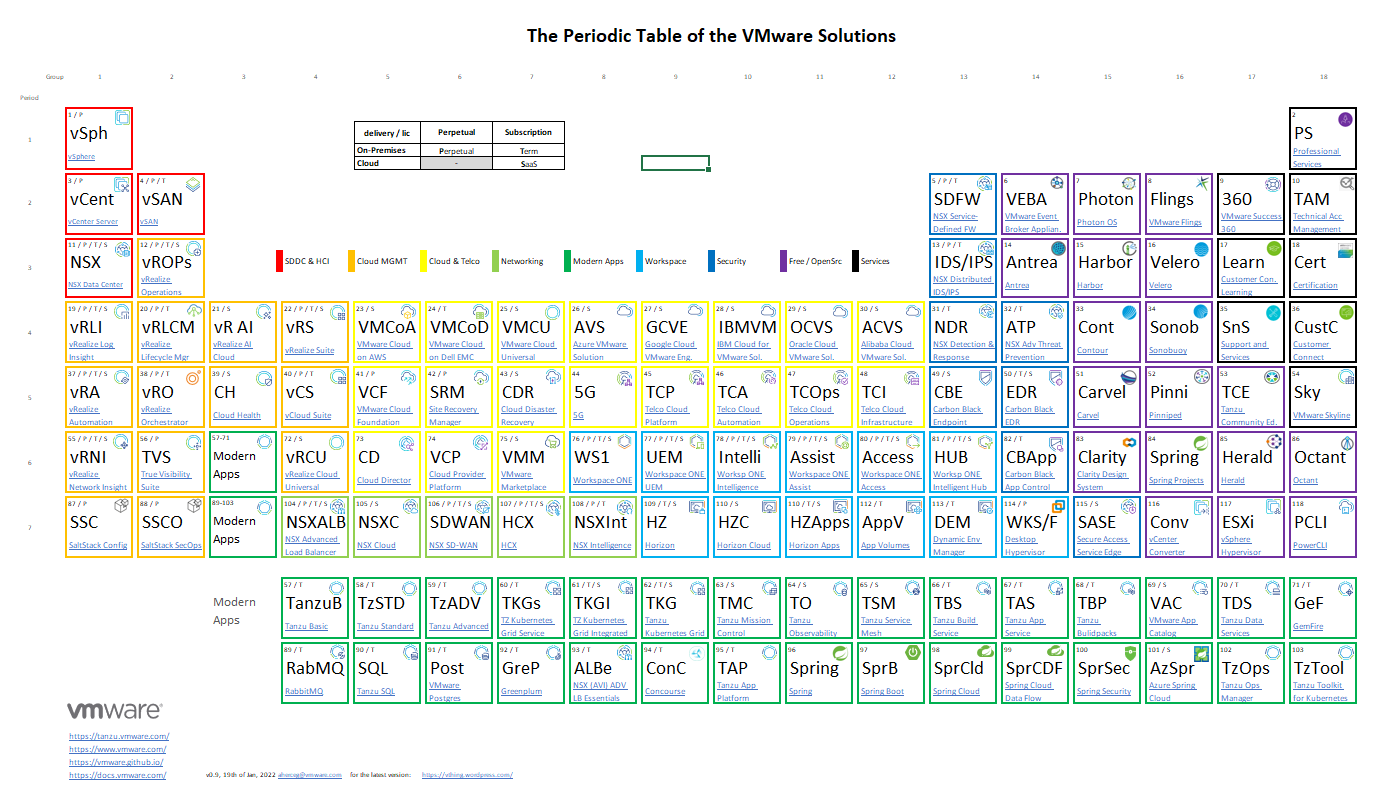 Dev / Test - This team often gets the old hardware and is the last to get infrastructure support. It hinders agility if developers and testers have to wait for infrastructure or data loads. Many have often resorted to managing their own infrastructure, which has its risks. Infrastructure sprawl happens which increases costs and eventually, someone has to clean it up.
Closet or Edge Workloads - Some workloads need to run outside of the data center, away from the safety of the secure building staffed with network, hypervisor, and storage professionals. Remote locations or edge workloads need to be very autonomous and can often be replaced without a heavy lift.
New Workloads or Offerings - Service providers and enterprises alike are having to offer new, secure, agile, and cost-effective platforms for workloads of today and the future.
VMware "Tax" - Costs are too high and growing.
Staffing - I can't find staffing with the right certifications or when I hire and train them they leave.
Hardware Compatibility - In some instances, your hardware is a little older but still within end of life. You would like to use it but it's not supported or too difficult to use with VMware.
Broadcom Acquisition - I'm not sure what will happen and need to see what my options are.
Too many contracts - To deliver a fully private cloud with DR capability can require many different products, even if they are all from VMware, each with their own SKU, contract dates, patch schedules, and so forth. You can end up with a separate vendor for your SAN, servers, network gear, firewalls, DR software, deduplication, anti-virus, VPN, and monitoring.
¶ There are several VMware alternatives that are more cost-effective, richer in features, easier to use, and more scalable. Some of them include:
OpenStack - An open source project that over time has grown to virtualize the entire data center and provide a lot of automation and customization capabilities. The downside is complexity. It's very difficult to set up and automate. Maintaining it can be difficult as well requiring expensive staff with different specialties. The allure of open source code and customizations is the tradeoff.
HCI providers such as Nutanix - Some solutions are "converged" architectures. They bring together several elements of traditional infrastructure into a single experience with a single product. They can often be combined with other platforms such as VMware. A number of Nutanix users still use VMware so this solution can sometimes make things more complicated and expensive.
New Platforms like VergeIO - We've virtualized the entire data center into a single small but powerful piece of software. VergeIO supports nested compliant virtual data centers and virtualizes everything from storage to BGP.
In 15 minutes you can install VergeIO on 2 commodity servers, use a few cross-connect cables and then start creating virtual data centers.
To get your hands on the software fill out the form here.
View videos of Verge.io in action here.
To learn more peruse this technical wiki. Notice the breadth of capabilities to the left. Check it out.
Remember that whatever you say yes to you are also saying no to everything else. Know what you are saying no to!
Contact Sales today via email sales@verge.io or call us at (855) 855-8300